Years of sales and discounts have come and gone, and our dedicated team has never missed a deal on smartphones and bringing them to your screens, for your ease and convenience!
With a thorough understanding of the industry, we are well-equipped to hand-pick not only the best prices but also the best-performing Realme smartphones. We'll be scouring the web regularly to make sure no deals slip through the cracks. That's right, we'll be highlighting the best Realme Smartphones under Rs 12,000
So, without any further ado, let's take a look at the best deals on Realme smartphones on Flipkart.
1 Realme C21 (32 GB)

| | |
| --- | --- |
| M.R.P.: | ₹ 9,999.00 |
| Price: | ₹ 7,999.00 |
| You Save: | ₹ 2000.00 (20%) |
Device– Realme C21, Camera– Primary Camera 13MP + 2MP + 2MP Dimensions- 76.4 mm x 165.2 mm x 8.9 mm, Weight 190 g, Battery Powering Rate– 5000 mAh, OS– Android 10, RAM– 3GB, Display Size– 16.51 cm (6.5 inch)
2 Realme C12 (32 GB)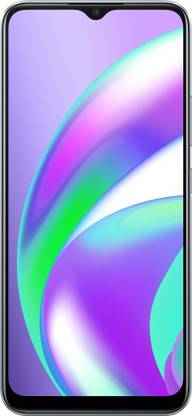 | | |
| --- | --- |
| M.R.P.: | ₹ 10,999.00 |
| Price: | ₹ 7,999.00 |
| You Save: | ₹ 3000.00 (27%) |
Device– Realme C12, Camera– Primary Camera 13MP + 2MP + 2MP Dimensions- 75.9 mm x 164.5 mm x 9.8 mm, Weight 208 g, Battery Powering Rate– 6000 mAh, OS– Android 10, RAM– 3GB, Display Size– 16.56 cm (6.52 inch)
3 Realme C20 (32 GB)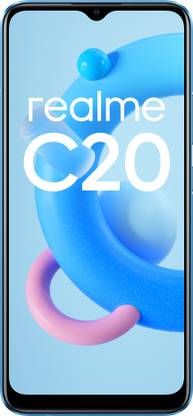 | | |
| --- | --- |
| M.R.P.: | ₹ 7,999.00 |
| Price: | ₹ 6,799.00 |
| You Save: | ₹ 1200.00 (15%) |
Device– Realme C20, Camera– Primary Camera 8MP Rear Camera Dimensions- 76.4 mm x 165.2 mm x 8.9 mm, Weight 190 g, Battery Powering Rate– 5000 mAh, OS– Android 10, RAM– 2 GB, Display Size– 16.56 cm (6.52 inch)
4 Realme Narzo 20 (64 GB)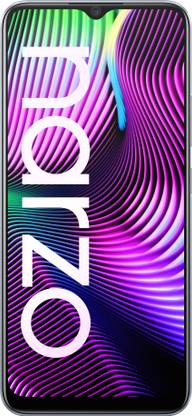 | | |
| --- | --- |
| M.R.P.: | ₹ 12,999.00 |
| Price: | ₹ 10,499.00 |
| You Save: | ₹ 2500.00 (19%) |
Device– Realme Narzo 20, Camera– Primary Camera 48MP + 8MP + 2MP Dimensions- 75.9 mm x 164.5 mm x 9.8 mm, Weight 209 g, Battery Powering Rate– 6000 mAh, OS– Android 10, RAM– 4 GB, Display Size– 16.56 cm (6.52 inch)
5 Realme 7i (64 GB)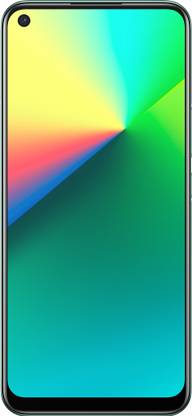 | | |
| --- | --- |
| M.R.P.: | ₹ 13,999.00 |
| Price: | ₹ 11,999.00 |
| You Save: | ₹ 2000.00 (14%) |
Device– Realme 7i, Camera– Primary Camera 64MP + 8MP + 2MP + 2MP Dimensions- 75 mm x 164.1 mm x 8.9 mm, Weight 188 g, Battery Powering Rate– 5000 mAh, OS– Android 10, RAM– 4 GB, Display Size– 16.51 cm (6.5 inch)